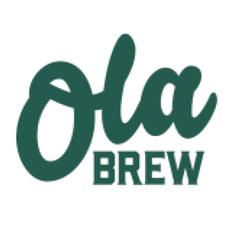 Alternate Names:
Hawaiian Ola Brewing Corporation
Bio:
Hawaiian Ola Brewing Corporation is a brewery
Focusing on ethical and growth-oriented sourcing. They work to help Hawaii farmers increase their demand by ensuring a guaranteed market for their crops. A brand of over 25 beverages in Hawaii, including beers, hard ciders, and hard seltzers. Their unique hard seltzers have become the flagship product helping an expansion to the mainland US.
Image:
Investment Details:
Pre-money valuation: $19,600,000
Founder Picture:
Analyze Returns and Performance
Improve your investment decision with real-time market analysis. The latest artificial intelligence, data visualization, machine learning, financial modeling, and predictive analytics solutions to understand trends, sector performance, etc.
| Provider | Summary | Starting Monthly Price |
| --- | --- | --- |
| | Fund and company financial performance and analysis. CB Insights offers insights through a private company financing and angel investment database.… | $4558.00 |
| | Known for detailed deal terms and VC vitals. Gain insight from VC, PE and M&A data with the PitchBook Platform. Based in Seattle, PitchBook was… | $1500.00 |
| | Full global coverage of company fundamentals in all international geographies with data from 50k+ global tickers on all major exchanges. Find… | $150.00 |