The Wait Extends to 2016
The majority of the US population will have to wait until at least 2016 to be able to invest in small business, with indications of further delays. Mary Jo White and the SEC is in no rush to pass Title III of the JOBS Act. She has stated the SEC does not believe it has any "drop dead date" to complete its rule-making. In its recently published rulemaking agenda, the SEC set a target date of October 2015 to adopt final rules regarding the offer and sale of securities through equity crowdfunding. The SEC has often not met the target dates included in its rulemaking agendas, so the date should not be seen as set in stone by anyone waiting to utilize these valuable funding laws.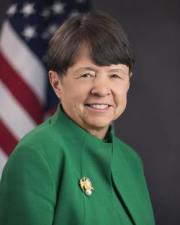 April 2012 was a hopeful month for small business as President Barack Obama signed The Jumpstart Our Business Startups (JOBS) Act releasing the ban on general solicitation. Businesses could market their equity offering through rule 506C and for the most part only Accredited investors, or high net worth individuals were able to invest. Title III of the regulation proposed would allow small business to raise money from non-accredited investors, or the remaining 95% of the population, and therefore, increase the financing-investing alternatives. There is a cap of $1 million in one year that can be raised through non accredited investors. The main aim for this proposal was to help small businesses raise funding from the general public via online platforms and therefore generate growth in jobs and the economy. It is still possible to view and comment on the SEC regulations. We believe Title III is going to expand and democratize the private financial markets, but most of us must still wait for this moment.